North American mindful facilities management services provider
The 1st and only one of its kind, North American Mindful Facilities Management Services provider in Canada and the USA.
When it comes to the legacy of cleaning service providers, there is less focus on the results, and more of an unspoken notion that "if you can't get a job then become a cleaner".
At Urbane Luxury Services – we believe cleaning and sanitation represents the pinnacle of civilization, not just another job. It is humanity's focus on sanitation that has led us to present day, where we live longer lives than ever before in human history.
And with that in mind, we take a distinctly mindful approach with our cleaning management services – to provide you with a workspace that has the same atmosphere of clarity and serenity that you expect at home.
We our environment is a microcosm of our internal world – fresh spaces mean fresh minds. And fresh minds mean the promotion of more positivity and productivity.
Let's see if you know this, there are 3 huge spheres integrally involved with our daily lives.
Our families, our work and our cleanliness!
So with our lives are largely involving these 3 key factors, why not make the best of them?
As a cleaning services provider, who provides you with a positive vibe, and a clean environment for you to live & work better, we aim to become an integral part of your lives, your success, and almost like your family.
We strive to provide the security, compassion, and reassurance of a family – from ours to yours – we are devoted to your best interests, and in return, we appreciate your care for us. While you let us clean your spaces & surroundings, we create awareness for how you can activate and utilize your self-power to drive your emotions, aka life and "your very own energy in motion".
Be a part of our journey. Help us help you.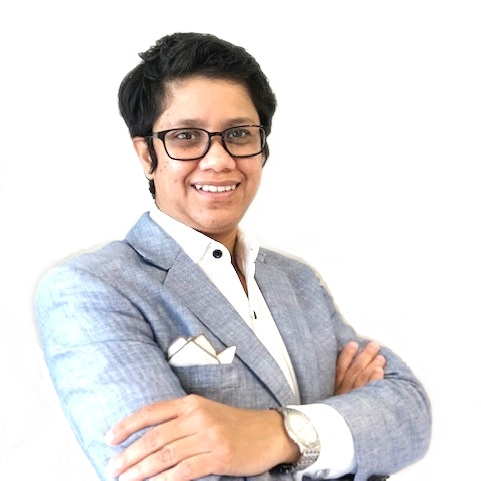 Our President & Founder, Sunandita Das is a 1st generation Immigrant and has been an International C-Suite Executive for the span of two decades. After leading several multi-billion-dollar businesses across the globe with Fortune 500 brands, she decided in 2017 to quit her career and work with the underrepresented communities at a grass root level. The aim was to be the changemaker of this community in an efficient way rather than just supporting a few small business owners or minority members.
This led to the inception of a Facilities Management Company which majorly employs visible minority communities' workforce.
As leading corporations are trying to champion diversity, equality & inclusion by giving increasing opportunities to small, minority-owned businesses – Sunandita feels the Facilities Management industry has not yet evolved towards this noble and necessary cause.
Even though we significantly represents the STEM sector, it is an underrated industry. The employees in this industry are still not treated equally or on par with all other evolving industries. As a supportive industry for every large corporation – and arguably among the most important – if this doesn't change, then all other changes at the periphery will not translate the same message of uplifting minority populations.
Her journey was challenged by several players in the past, and that is our foundation to build a wellness focused brand for our "essential workers" that is on par with all other industries.
Experiencing the beautiful outcomes of mindfulness herself, Sunandita has set out on the journey of advocating mindfulness as being just important as the daily maintenance of ourselves and our premises where we spend at least 8 hours. Think about it, being anywhere for a significant portion of our everyday reality contributes to the state of our minds for the rest of the day.
Why not our environment special?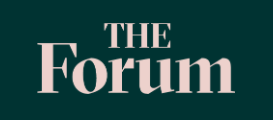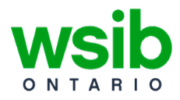 What
makes us different

?
As a luxury boutique commercial cleaning service provider, we pride ourselves on three core pillars.
For us, three is a magic number, and the power of three cannot be understated.
Thorough yet frugal. The difference between cleaning services and a facilities management service, is the ability to effectively balance the need for consistent results against the demand for efficiencies and low cost.
It is a delicate challenge that requires strategic planning, management, and a lot of T.L.C. We possess the extra edge of mindfulness and self-elevation, and it is this one that Urbane Luxury Services carries above all.
365 Days Quality Assurance
Have you ever seen your cleaning staff getting any training, to do your tasks, at your site? Well, we do provide it. Because we do not assume that all cleaning sites, and tasks are same, and that service consistency is expected by default
To strongly establish measurable service consistency, staff consistency, and communication consistencies we disclose our 12 month' full training plan to you, while we train and inspect our own performances, we present our inspection reports for your records
The best part is, we pay for it, and you don't pay any additional cost to the training and quality assurance that occur every month, on-the scene, for you to experience how it saves your time – because you will not need to change staff, communicate to new staffs, or inspect their performances. And since we pay for it, our stakes are epitome and we have one choice to succeed only.
Diversity, Equality & Inclusion
Every contract you sign with us, we get to spend 10-40% of our earnings straight into the minority communities that you and us both share. We transpire your diversity spent deeper in the mass where you cannot reach always. Our defined mentoring, coaching, internship programs for women coming from domestic violence backgrounds, seniors making a career come back, refugees, newcomers, youth with barriers, and small businesses – all require funding to help us sustain our commitment. So we use your money to the cause. That is your goal too. Consistently ULS managed to mmaintain 46% women workforce and minorities in board for 5 consecutive years
We have been recognized for this endeavour by WEConnect International and Marriott International to win the Rise to the Challenge Award.
Our mindful services selection lets you choose from a list of very simple but effective activities, offered by none other than our very own certified coaches and trainers.
The pandemic has altered our work and personal lives, so we believe this is the best time to adapt to a new mindful lifestyle and start our lives from a fresh place.
Our programs are meant for people of all ages and all walks of life, and you will soon learn that one secret tip to success that celebrities have been raving about for years.

We are driven by
our Corporate social responsibility

towards our community
ULS is founded upon a deep commitment to serving the community.
Mindfulness remains our number one commitment to you, and we truly believe this is key to our well-being and an important trait practiced at all ages, leading each and every one of you to a more blissful life.
We also pledge to offer our continued and consistent love and compassion to underprivileged children who live in a world with limited resources available for them.
We don't believe that this should be the case in the modern world, and we strive to change that.
Our founder experienced living in the Gerstein Centre, in Toronto, and during this period she learned the significance of having the emotional support of a family and home, not just materials for success.
Indeed, it is the branches of family and network of support that provide us with the foundation to do great things.
With this in mind, our founder traveled to find answers and learned that there are some developing countries where community drive is limited or practically non-existent. It is not instilled in civilians as another daily responsibility requiring everybody's fullest attention.
By raising awareness in schools, children from a young age can be taught to accept community work as their very own responsibility, and when these children assume their responsibilities towards their own community, then this same world will be abundant for the lesser fortunate.
ULS chose India to start with as that is our founder's background, and we continue to work with the government there to drive the community of Indian children.
Each year, we sponsor one school kid from India, to serve Toronto's community as a volunteer, and come & work with our founder to spread mutual love and responsibility.
Coronavirus (COVID-19) turned our world upside down to an almost standstill. We must therefore reinstate a few important characteristics of the virus.
It can survive on surfaces for up to 17 days. Infected people often don't show symptoms right away after infection, and it can go undetected for over a week. These make it difficult to track and contain the spread, and infection. And we have multiple variants of the virus already.
At ULS, we actively follow and monitor social distancing, as required by the Federal. We are constantly in touch with our employees to not only reconfirm their well-being but also discourage them from any forms of avoidable personal travels. Any employee who has traveled will be subject to job release for at least 14 days of self-quarantine.
Amid the ever-changing and evolving situation with COVID-19, we have and will be actively monitoring the Public Health Agency of Canada, the United States Centers for Disease Control (CDC), the United States Environmental Protection Agency (EPA), and the World Health Organization (WHO) for new developments and guidance.
We have strictly introduced the best industry-recommended solutions to combat the virus and stop its spread and growth.
Following the guidelines of the Occupational Safety and Health Administration (OSHA) United States, we now use CDC and EPA approved industrial-strength disinfectants and full-face respirator masks.
Heavy Duty Floor Tech/Cleaners