Government of Canada Reliability Status Certified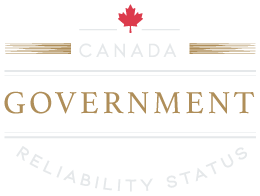 Certified Diverse (CAMSC & WeConnect International) supplier
Government of Canada Reliability Status approved
77+ Years global service management experts

Done at your site  PAID  staff training  at our cost

12 on-site quality assurance inspections  at our cost!!
Get Integrated Cleaning Services across Southern Ontario
Introducing…
& Offering Get Free 90 minutes Cleaning Inspection of Premises
"Free Done for You" Includes:
Free  90 Minutes  site visit
Free 

Estimate

Free Inspection Report &Training Plan
Limited Time Offer for Covid hit Businesses
Save Big with ULS "Done Cleaning For You" Limited time Offer!
Get It ALL Today For Only Up to 100% Off
$888 inspection will now cost $0
(Yes… SAVE 100% JUST for today!)
Naturally this offer can't last long. Book your FREE Service INSPECTION with Urbane Luxury Services TODAY…
Available For A Limited Time Only.
100% Money Back Guarantee Program for first 90 Days!
You Either Love It… Or It's Free!
That's right!
You get ALL the high level of cleaning standards… compassionate cleaning for aged community members… Reliable cleaning for your premises… with Covid-19 protocols followed… every cleaning job DONE by ULS and LOVED by YOU …
PLUS every aspect pertaining to staff soft-skills & training managed professionally!
Best of all, we have Trained, Skilled & Equipped staff with updated Covid-protocols.
And for a limited time only you can Get EVERYTHING you see on this page for the low, low price of up to 100% discounted rates
Meet Sunandita Das (ACMO, CAMSC and WEConnect International Recognized)
Trend Setter of Cleaning Industry, Sunandita Das
Sunandita is a former C-suit Executive of classified Fortune 500 companies. First-generation immigrant turned into a Janitor, now leading Urbane Luxury Services, a member of ACMO, WeConnect International, CAMSC, and globalaward-winner.

Address
Suite 2500, 1 Dundas St W
Toronto, ON M5G 1Z3, Canada
© 2022 ULS inc. | All Rights Reserved.